The broom is the most common life tool at home and work, and it also plays an important role in the healthy life of human beings and family cleaning.It is consisted of stiff fibers attached to,and roughly parallel to,a cylindrical handle,the broomstick.
      But sometimes do you feel that clean a living room with broom may make you sweaty and tired?you need to bend down to clean the hair under the sofa and under the bed with the short handle.
      With this broom DS-1402B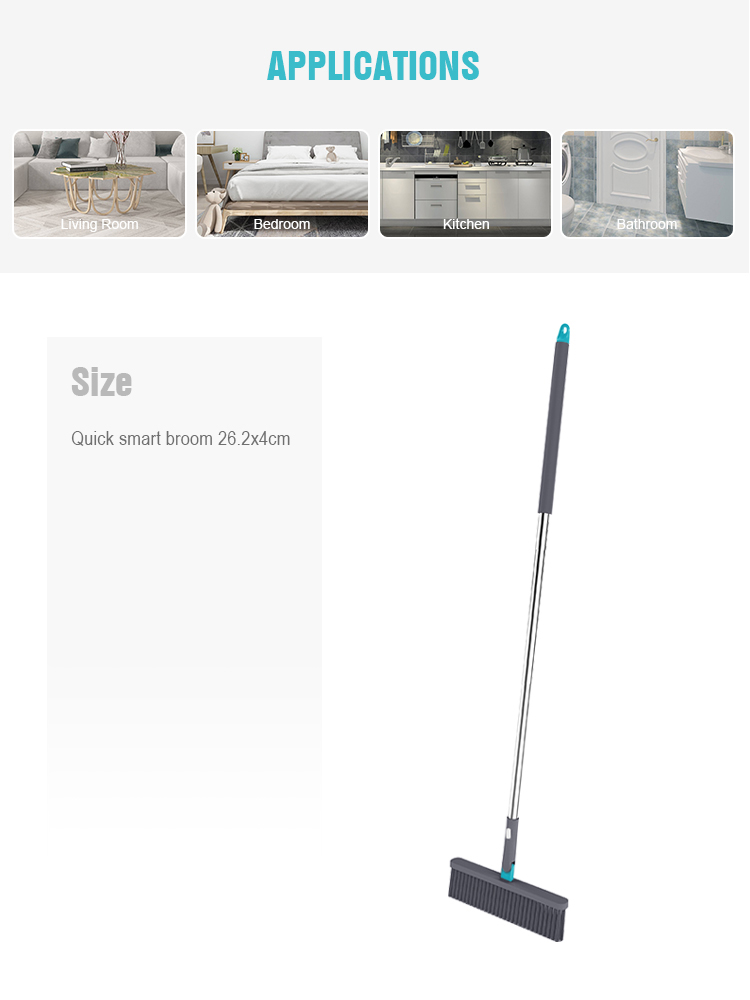 you can stay away from these troubles
Flower technology can better absorb hair, confetti and other dirty
      3 section S/S pole with big soft EVA grip,total about 120 cm,if you want to make longer,can increase the pole to 130cm,140 cm even 150 cm as you want.
      180 degree head,can be turn to 180 degree for clean low place
      It can be used to clean the floor with short or long handle,and also can match the dustpan to clean.