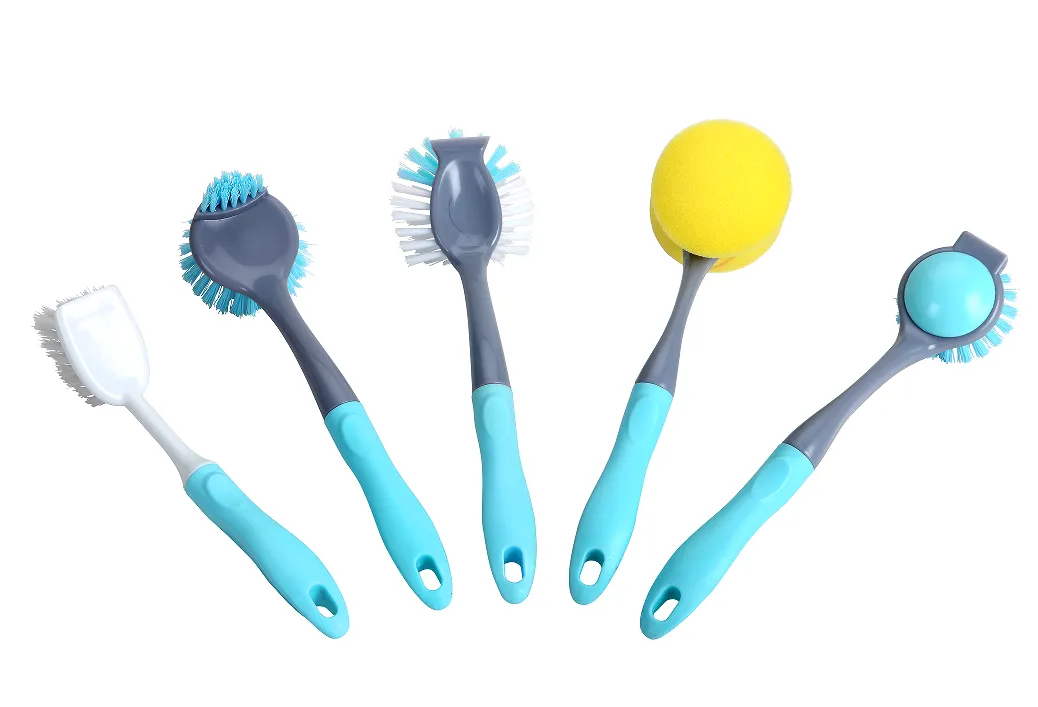 Are you having problem in buying household cleaning tools? And are you want to find a suitable supplier can provide you good cleaning tools products?
Come and look our china 10 years' manufacturer experience factory Ningbo Dongsu Plastic Industry and to see their best household cleaning tools recommendations.
Here are totally four series good household cleaning tools recommend and we've introduced the mop and bucket, PVA mop and Sponge Mop, Window Wiper. Today would like to let you know how to choose the best cleaning brushes?
Whether you always want own some cleaning brushes at a cheap but also a good quality?
Here DOOSO can meet your requirements.
Look at below cleaning brush 5 set kits. All with new solid PP material handle but very comfortable to hold. It's durable use and can use for different application.
PET material brushes can clean the dish pot, and some with extra sharp head can use to clean the hard removed dirty. Soft sponge head won't hurt the pot surface.
Whether you also interested in soft TPR material brushes? Below please find DOOSO TPR cleaning brush.
Those Soft TPR bottle brush with 30 cm long handle can easy reach the bottle bottom and make clean more easy. It's durable and easy to be cleaned under the water after used. And it won't hurt any surface. Bigger sized brush use for clean big bottle, smaller sized brush clean smaller one such as baby milk bottle.
TPR dish brush with comfortable handle and also won't hurt any surface.
All brushes with hanging hole and it's easy for storage and dry of them to keep them clean.