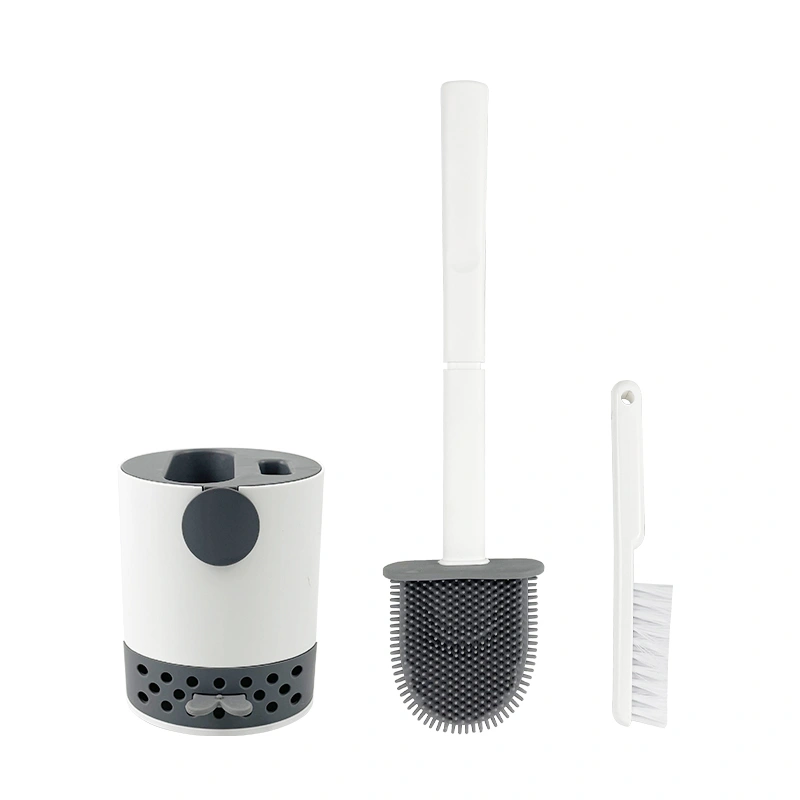 Are
 you suffering from the constant need to replace
T
oilet
B
rushes
?
        Are you bothered that the T
oilet
B
rush
 is difficult to clean the corners of the toilet?
        Please stop worry about them now,
today we will bring you our most popular
Toilet Brush
of this 2022 year, which can help you solve above all problems. That is our DS-966 Soft TPR material Toilet Brush.
        Our this TPR Toilet Brush
is made from all new material PP and TPR, it
'
s more durable and can be easy cleaned up under the water after you used, then you no need replace a new one very
often.
        Our TPR
Toilet Brush
 with soft TPR material and it
'
s bendable, so it can reach the corner and help you
easily
 to clean the trim. Also here is a small extra brush of the
Toilet Brush, can be used to clean the harder dirty.
        Our TPR Toilet Brush
is detachable, e
asy to clean
 every part of the
Toilet Brush
 itself. The inner
hollow-carved
 and bottom water collect storage box
 design
 can make the better dry itself of the
Toilet Brush
. And there will
not have
unpleasant
 smell
benefit
 from
these good designs
 for the
Toilet Brush.
        Finally the Toilet Brush
 also is wall-
mounted
 by using the back
Non-trace
sticker, and the handle also is detachable so it can save both of your storage and the shipping space.
        So many nice design points make this Toilet Brush so popular, if you also feel interested of it, welcome contact with us to get more information.